NCCC chapter leaders have many stories to share. Stories of courage, of struggle, of loss and of survival. Many chapter leaders have their shared personal perspectives on the physical and emotional impact of cervical cancer, in the ebook HPV & Cervical Cancer: Stories from Survivors and Supporters and videos filmed at the 2013 NCCC conference. At the most recent NCCC conference, more chapter leaders recorded their stories to share on a new platform—StoryCorps.
StoryCorps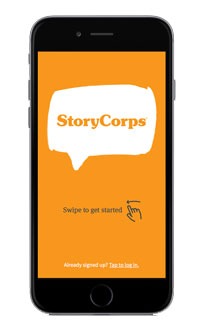 is America's oral history project. Its mission is to preserve and share humanity's stories in order to build connections between people and create a more just and compassionate world. Since 2003, StoryCorps has collected more than 60,000 interviews with over 100,000 people from all backgrounds. The new StoryCorps app and website now allows anyone to record and preserve their story to be archived for future historians in the American Folklife Center at the Library of Congress. At the 2016 NCCC conference, many chapter leaders did just that, and we have collected them all at the StoryCorps community for NCCC.
Click on the pictures below to visit StoryCorps.me and hear the stories from the NCCC community. Interested in sharing your own cervical cancer story? Just follow these simple steps:
Create an account on StoryCorps.me
Visit the StoryCorps community for NCCC and click the "Join community" button
Record and upload your story and select the option to submit it to the NCCC community.
Click to Listen
[FinalTilesGallery id='3′]