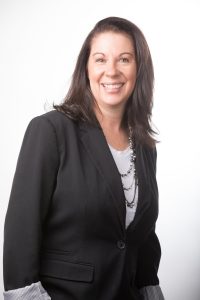 "My name is Lisa Maciel. I have lived in Northern Nevada for the past 20 years. I've served in the US Air Force as a reservist since 2001, and I am a Medical Administration Officer. On the civilian side, I am a real estate agent and my husband and I also own a small handyman business. I have three children (all adults), three grandchildren, and two dogs. I currently hold an associates and bachelor's degree in business, and I will complete my master's in public health in November 2019.
"In October of 2017, at the age of 42, I was diagnosed with stage 1B1 cervical cancer, though I was HPV-negative at the time. The prior year, I learned I was HPV positive—I had never been tested for this before that I was aware of. My children had been vaccinated for HPV, but I was past the age limit to be vaccinated at the time. When I learned that I had cancer, I began looking at old blood tests and other lab work to see if there was sign of cancer, besides my prior HPV test. I discovered a PAP test from 2015 that was abnormal, yet my doctor at the time didn't disclose this information; there was no follow up.
"I learned that there were really no support groups or information in my local community to address this issue or learn about it. There are other support groups, but none specific to this issue. Many people I spoke with didn't know what a cervix was, or how HPV was contracted. Others were embarrassed to talk about it.
"I wanted to open a chapter to advocate for women and provide a support network. With my personal experience, my public health education, and my business experience, I feel I have a great deal to offer women and their families in my local community, and nearby areas. I hope to educate women so that they can stop this cancer before it starts."
—Lisa Maciel