F.L.A.G.—Fight Like a Girl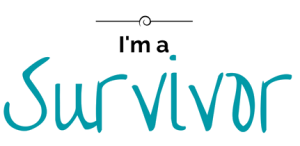 Chapter Leader: Visleyn Lopez
Visleyn's Story
---
Chapter Leader Viselyn Lopez on Lifetime's Access Health
Miami chapter leader Viselyn Lopez was featured on Lifetime channel's Access Health®, a half-hour health and wellness series covering fitness, medical and nutrition topics. Lopez her personal story of her cervical cancer diagnosis and treatment and experts discuss the importance of prevention.
---
Radio Interview
Listen to a recent interview with chapter leader Visleyn Lopez on Miami HITS 97.3. Lopez discusses her experience with cervical cancer and her work raising awareness about cervical cancer prevention.
---

Want to learn more about the chapter? Interested in volunteering for an upcoming event or fundraiser, or just getting more information? Contact
Visleyn Lopez
to learn more. You can also visit the
local events page
to check the calendar of events for this and other local chapters.