PREVIOUSLY RECORDED
Cervical Cancer Innovations
Join us for a conversation and Q&A session with Mamta Singhvi, MD, MPH, a radiation oncologist and women's health expert. In this webinar we'll chat with Dr. Singhvi about topics including emerging treatment options for cervical and other gynecologic cancers. We'll look forward to discussing all this with you including how YOU think we might do a better job to prepare and support patients and families.  We'll also discuss what you need to know about cancer prevention and care amid the COVID pandemic.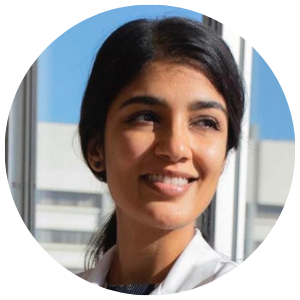 PREVIOUSLY RECORDED
Finding Your Voice, Telling Your Story
with Tamika Felder, founder of Cervivor
Patients and survivors often find it empowering to chronicle their gynecologic cancer journey, including the frustrations and small victories along the way . In this session cervical cancer survivor Tamika Felder shares her own story and shows how to tap the power of finding your own unique voice.

Tamika Felder is the founder of Cervivor, a non-profit that supports cervical cancer patients, survivors, and loved ones. She has appeared around the world to share her story and advocate for patients and families.