I recently graduated with my master's degree in Crime Science and currently work with the Lancaster City Police Department as a civilian employee. During my graduate program, my aunt was diagnosed with cervical cancer.
Well, she may not have completely beaten cancer, but she sure did give an incredible fight until she finally succumbed to its grip in August of 2022 (two whole years after her initial diagnosis!).
Many people know my aunt from the soap operas "Another World" and "One Life to Live," and many also know her story. She made spreading awareness her main goal, and that continued even after she was gone from this world.
I wanted to take on the mission of spreading awareness and helping those who – like my aunt – never lose hope and continue to persevere. 
With the help of the LCPD, we managed to put together a special package for my aunt to show her how much everybody cares – even if they do not know the person directly. When you are part of a police department, they become your family and will help you to support your own family. They are heroes in one way, and the people who bravely face cancer (whether directly or by association) are also heroes. That is something that I would like to make known to everybody by spreading knowledge about any cervical cancer, and to do so by spreading awareness of the disease, discussing preventative measures, and helping to support people with/through their treatment as my aunt would have done for everybody who had a related diagnosis to hers.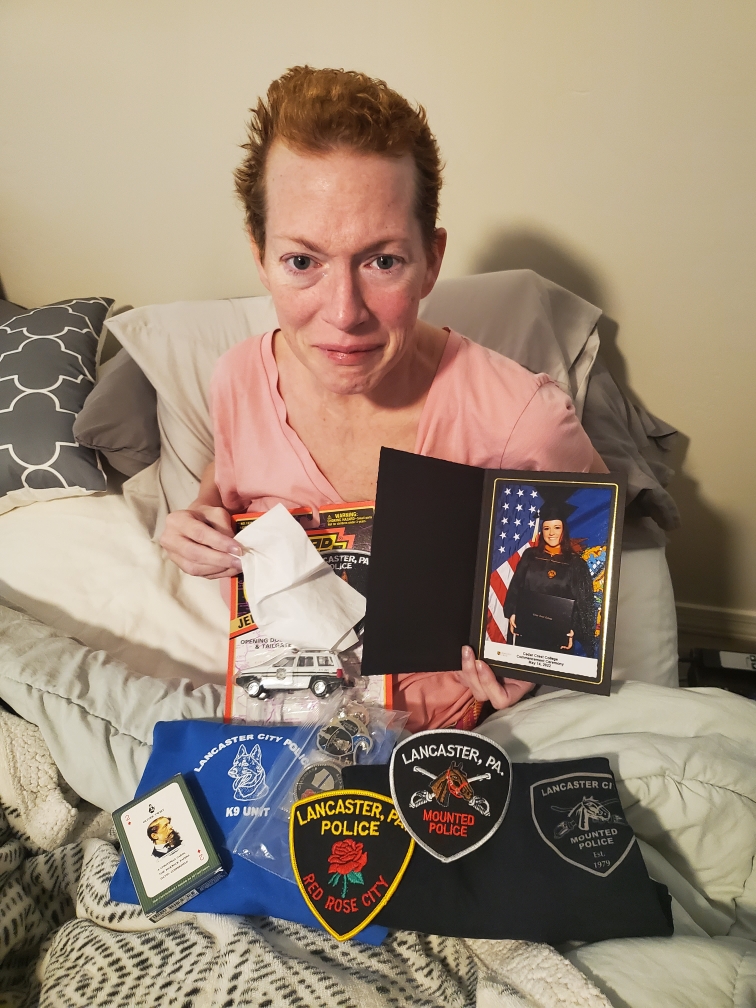 Robyn Griggs Wiley
Read about her life and work here. IMDb: https://www.imdb.com/name/nm0341841/ Wikipedia: https://en.wikipedia.org/wiki/Robyn_Griggs