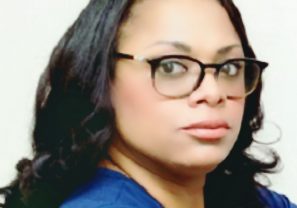 Chapter Leader: E.B. Cole
E.B. Cole, a mother of four and resident of Northeast Columbia, SC, has experienced tragedy as a result of the impacts of cervical cancer. In January 2021, E.B. suffered the loss of her long-time friend and sister from another mother, Marion Genevieve Brott. Marion, who E.B. lovingly referred to as "Mare," met her untimely demise at the tender age of 41 years young. E.B. spent time with Mare up until her transition.
Seated at her bedside, E.B. vowed to find a way to raise awareness, support, and advocate for women's health issues and shed light on the devastating outcomes of this horrendous disease by sharing Mare's personal story. It is E.B.'s mission to find a cure but grounded in the knowledge that communicable disease is preventable but not without first educating the public. The Northeast Columbia chapter of NCCC's primary focus and core principles are awareness, advocacy, and action. Beyond raising awareness and advocating for a cure, nothing is more important than putting boots to the ground followed by action in the community in which we aim to serve.