Chapter Leaders: Anushka Bhate and Jyotsna Bhate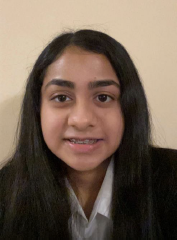 Anushka Bhate is a high school student in Cary, North Carolina. She is very passionate about medicine and aims to spread awareness of medical disparities. She does work in her community to spread awareness of preventable health issues after experiencing many friends and family members be affected by them. She was inspired to create an NCCC chapter because someone she knew suffered from cervical cancer (their cancer has been treated and they are healthy now).
Anushka researched HPV vaccines and how they help in the possible prevention of cervical cancer, and she wishes to educate others her age in the importance of taking the HPV vaccine- since it becomes available to children once they reach age 11. She understands how important it is for someone her age to spread awareness because this is a topic not commonly spoken about with teenagers.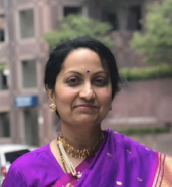 Jyotsna Bhate is Anushka Bhate's mother. Jyotsna and Anushka have lived in the RTP area in North Carolina for 14 years. Jyotsna is the adult supervising this chapter. She wishes to support Anushka in her mission to spread awareness of preventable health issues in the community.