Chapter Leader: Kate McCormack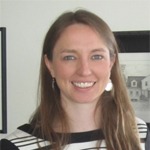 Kate is life-long advocate and activist for social justice with a special focus on labor rights, women's rights, and immigrant rights. She is a licensed clinical social worker and currently works as a child and family therapist.
During graduate school, Kate was an active member of Social Work Allies for Immigrant Rights where she mentored DACA-eligible high school youth and marched with them in Washington DC, calling for comprehensive and just immigration reform. As a social worker in Illinois, Kate has been active in calling for funding for mental health services and protecting the Affordable Care Act and Medicaid expansion.
Kate was inspired to start an NCCC chapter by Pasadena Chapter Leader, Jeanette Acosta. Jeanette has bravely and eloquently shared the details of her fight against the disease and educated her community, including Kate, about the importance of early detection and access to regular Pap smears for all women, especially women of color.
Kate sees access to healthcare as well as health education as a feminist and human rights issue. The Elgin NCCC chapter will work to raise awareness about the importance of regular gynecological care and continue to advocate for comprehensive health care for all women.
Want to learn more about the chapter? Interested in volunteering for an upcoming event or fundraiser, or just getting more information? Contact 
Kate McCormack
 to learn more. You can also visit the
local events page
to check the calendar of events for this and other local chapters.