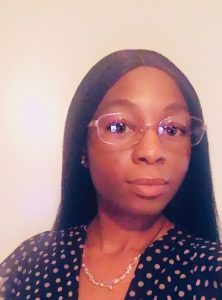 Chapter Leader: Shereitta Myrick
A native of Florida, Shereitta fell in love with helping others when she was only a teenager. Inspired, Shereitta quickly developed a deep passion for charitable work. This resolve stuck with her through college, leading her to becoming a life and business coach and an Executive Director for several nonprofits across the U.S. Years later, Shereitta, now residing in eastern North Carolina, seeing so much pain and loss of loved ones due to cancer, decided to dedicate her time to building organizations to promote and advocate for social change by educating her community on the importance of women's health, empowerment, humility, and strengthening the community we each live in.
Sheritta is happy to start a local NCCC chapter to bring awareness to all women by promoting and advocating through education about the importance of early vaccination and Pap testing. Shereitta's passion is educating about cervical health, including cervical cancer and HPV, while spending her days keeping North Carolina an amazing place to live, one program at a time.