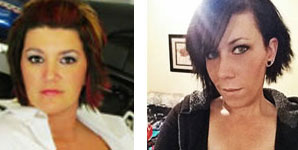 Chapter Leaders: Bylinda Foster and Jessica Ballentine.

The signature event of the West Atlanta Chapter is the Save the Cooch Poker Run. The event features live music, drawings, and lots of games. In addition to being entertaining and education, with information distributed about cervical cancer prevention, the event is also an important fundraiser for the chapter allowing it to continue to support those affected directly and indirectly by HPV and cervical cancer.
Want to learn more about the chapter? Interested in volunteering for an upcoming event or fundraiser, or just getting more information? Contact one of the chapter leaders to learn more to learn more.
You can also visit the local events page to check the calendar of events for this and other local chapters.
---
---
Events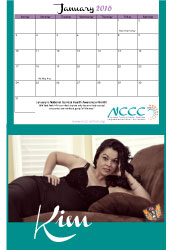 The West Atlanta Chapter is pleased to its 2016 fundraising calendar: the Fight Like a Girl calendar. The calendar features volunteer models and offers facts about HPV and cervical cancer throughout. Proceeds from calendar sales support the chapter's educational and outreach activities.
Discounts are available for bulk orders. Order yours today.
Interested in posing in next year's calendar? Contact Bylinda Foster to learn more.
Filed in: