In Memory of Patricia Aubé
9/19/1958—2/20/2002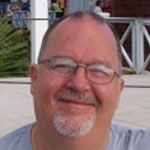 Chapter Leader: Noel Aubé

Want to learn more about the chapter? Interested in volunteering for an upcoming event or fundraiser, or just getting more information? Contact Noel Aubé to learn more.
You can also visit the local events page to check the calendar of events for this and other local chapters.
---
In January 2013, chapter leader Noel Aube joined cervical cancer survivors, family members, and healthcare providers at the NCCC national conference in Atlanta, GA, and shared his story of loss. Watch Noel and others share their stories below, and see part one of this video on our YouTube channel.
Filed in: